It was the people for me: the people from the community who showed up with patience and immense gratitude, and the incredible volunteers I had the privilege to work alongside. Those are my kind of people: the ones with kind hearts and a willingness to serve.

– Tiffany E.
The most incredible experience of my entire life. I will forever be grateful of this experience and hopefully will get to volunteer around the world for the rest of my life.

– Annika C.
There is really nothing that can compare with the opportunity to connect one-to-one with people from another country. As a member of a Sight is a Right mission you will serve individuals of all ages, you will work hard, develop friendships with team members and with local folks as well. At the end of clinic week your heart will be so full – humility, compassion, a profound understanding of your privilege, and the undeniable certainty that you had a part in improving the quality of life of more than a thousand individuals. I am grateful to Sight is a Right for including me in this unique eye care program. I sincerely encourage others seeking a significant service experience to consider applying to be part of a Sight is a Right mission.

-Toni C.
I was able to attend the Todos Santos trip and serve with Sight is a Right in April. I had never been on a trip like this, where I would be working in a clinic seeing so many members of the community. Being able to serve so many members of the community was a wonderful experience. Every person we met was welcoming, kind and so grateful. Watching people pick out glasses and being so happy they could see, was really beautiful.

Everyone on the trip, the team and members of the community were absolutely amazing. I was able to make friends and great memories with team members and those within community. I look forward to serving with Sight is a Right again!

-Tori R.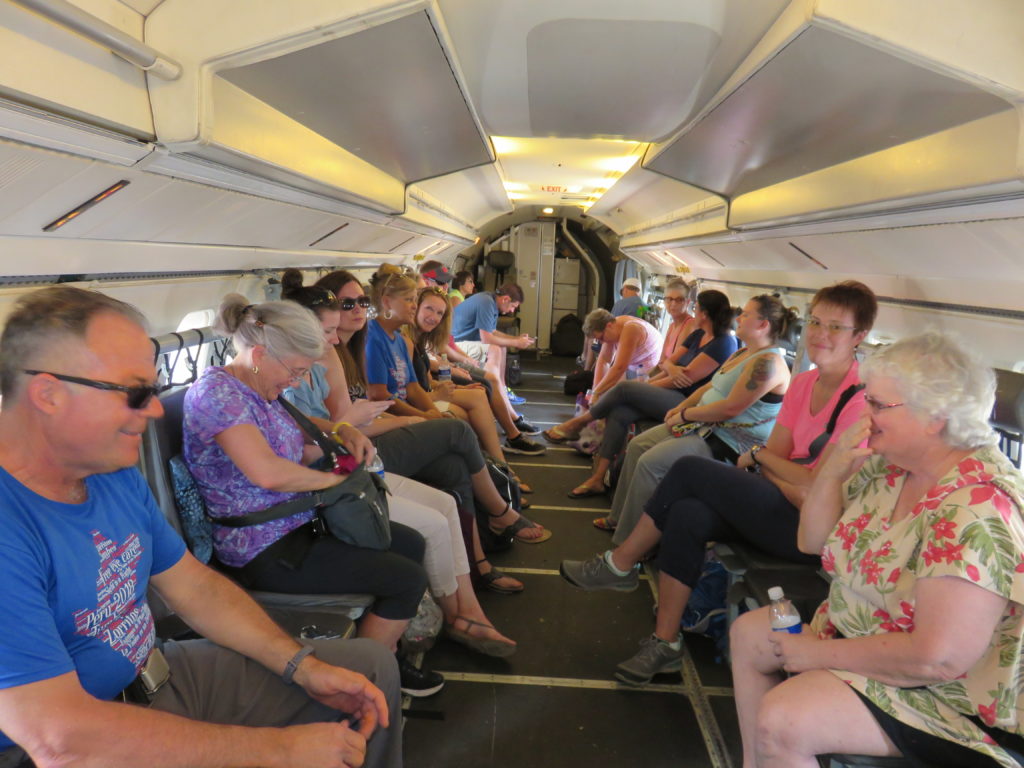 I want to thank you for giving me the opportunity to participate in the trip to Peru. The people of Peru were so grateful for our service. We were treated like diplomats. The Peruvian government provided a Naval Air Force plane to fly us into the remote state of Tumbes, where we were welcomed by the government officials of the community. We were then escorted into Zorritos by the policia with lights flashing, people stopped and waved as we passed. After we settled into our resort, a shaman came to bless our group in a sunset service. The next day after setting up clinic, the town invited us to a street party with music and dancing.
The first morning of clinic, town officials held a ceremony to raise the Peruvian flag and sing both their anthem and our national anthem. Patients were lined around the building each morning hoping to be seen. We saw 1992 patients in four days. Each patient received a medical check and given a thorough eye exam. Everyone received a pair of sunglasses and readers or prescription glasses, if needed. It was difficult to communicate without a translator, but it was clear from the expressions of their face, the hugs and warm handshakes that their words were those of gratitude.
At the resort we were treated to cool dips in the pool, relaxing under a palapa on the beach, day trips to the mud bath and a boat trip through the mangroves and each night ended with breathtaking sunsets.The love and gratitude I felt from the moment we arrived in Tumbes until we departed cannot be put into words. I look forward to serving these beautiful people again some day.
-Liz A.